[do action="fringe"/]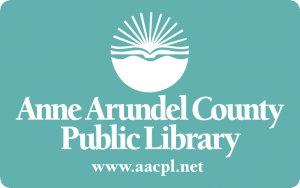 On September 13, six locations in the Anne Arundel County Public Library (AACPL) system resumed operating hours from 1 to 5 p.m. each Sunday.
The library system typically offers Sunday hours at its five largest branch locations to correspond with the public school year. In 2015-16, Sunday hours will be in effect from September 13 through May 22, 2016.
Barring scheduled holidays and unforeseen closures, the following libraries will offer Sunday hours:
Annapolis Regional Library – 1410 West Street, Annapolis, MD 21401
Crofton Community Library – 1681 Riedel Road, Crofton, MD 21114
Glen Burnie Regional Library – 1010 Eastway, Glen Burnie, MD 21060
Maryland City at Russett Community Library – 3501 Russett Common, Laurel, MD 21122
Odenton Regional Library – 1325 Annapolis Road, Odenton, MD 21113
Severna Park Community Library – 45 W. McKinsey Road, Severna Park, MD 21146
Additionally, all fifteen locations of the Anne Arundel County Public Library system offer customers a regular schedule of 64 hours per week:
Monday through Thursday:           9 a.m. to 9 p.m.
Friday and Saturday:                      9 a.m. to 5 p.m.
To find a full list of library locations and hours, please visit www.aacpl.net/location.
[do action="blackwall-hitch"/]
Category: Events, LIFE IN THE AREA, NEWS, Post To FB