[do action="fringe"/]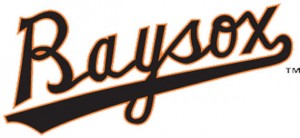 Bowie fell behind early in the regular season finale and dropped an 8-3 decision to the Erie SeaWolves on Labor Day afternoon. Now the Baysox will turn the page to postseason play ready to take on Altoona in the best-of-five series to begin Wednesday night in Altoona, PA.
In the regular season closer, Erie got to Baysox starter Dennis Torres for seven runs in 3 and 1/3rd innings to lead 7-0 early. Bowie committed two errors to allow two unearned runs in the second inning but Erie did not slow down. They scored three runs on three doubles in the third inning and had the first four batters reach in the fourth to lead 7-0.
The Baysox rallied with a Mike Yastrzemski RBI-single in the sixth inning. In the seventh frame, Trey Mancini singled home a run followed by a SAC fly from Brandon Snyder to bring the Baysox within 7-3. That was as close as the Baysox would get.
Bowie got strong relief from Jon Keller who retired the final eight batters he faced. Andrew Robinson then worked a scoreless seventh inning before Donnie Hart allowed a run in the eighth.
The Baysox finished the season 79-63, their third highest win total in franchise history. The 2015 season is the second time Bowie has won the regular season division title and the first time in seven seasons. The Baysox are in search of a first title in their franchise's history.
Bowie now will get ready to take on the Altoona Curve in the Best-of-Five Western Division Championship Series. Game One will be Wednesday night at 6:00 p.m. Coverage will begin at 30-minutes prior to first pitch on baysox.com, 1430wnav.com and via the Tune-In Radio App by searching Bowie Baysox.
Bowie's first home playoff game will be Game Three of the Western Division Championship Series on Friday, September 11th at 7:05 pm at Prince George's Stadium. Get tickets today online at baysox.com.
[do action="blackwall-hitch"/]