[do action="fringe"/]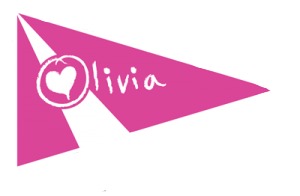 The Olivia Constants Foundation is pleased to announce its third fundraiser to benefit the philanthropic work of the foundation and to celebrate the sweet caring nature of Olivia Constants, who died in a tragic sailing accident in 2011 at the age of 14. Friends and family are welcome to join us for a special evening of great dining and music. The event will provide the opportunity for guests to be a part of the caring spirit of Olivia, and to celebrate the good work done by the foundation throughout the community.
The Olivia Constants Foundation (OCF) is committed to doing all that we can, for whomever we can, in the spirit of Olivia. In her spirit, OCF helps many people in need. All event proceeds will go to funding OCF scholarships and grant programs, especially our Anti-Bullying programs with the Anne Arundel County Public Schools(AACPS). This past year alone, OCF provided 4 new grants to AACPS and awarded 20 scholarships totaling over $50,000.
The evening will feature a buffet dinner provided by local favorites restaurants including:  Bertucci's,  Ruth's Chris, Paladar, Annapolis Smokehouse, Carpaccio and more.  The band, The Real Geniuses, will provide music for listening and dancing throughout the night.
When: SATURDAY, SEPTEMBER 12, 2015
Where:   MEARS MARINA, ANNAPOLIS • 6–9 PM
Additional sponsors include McNamee Hosea Attorneys & Advisors, Annapolis Suburu and Mr. & Mrs. Chad Thomas.
Auction Items: In addition to dinner and dancing, guests will be able to bid on several exciting auction items. This year, OCF is pleased to have four tickets to Verizon Center's motor sport Nitro Circus which includes a meet and greet prior to the show with sport's legend Travis Pastrana along with a tour of staging and equipment. Other items include plane ride over the Annapolis area sponsored by Freeway Airport, and a Chesapeake Bay Sport Fishing Charter.
Tickets for the "Night of Celebration" are $100 and can be purchased at www.oliviaconstants.org.
TICKETS
Additional information can be obtained from Facebook or their website at www.oliviaconstants.org.
The Olivia Constants Foundation is a 501(c)(3) Foundation.
[do action="blackwall-hitch"/]