[do action="fringe"/]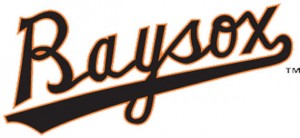 The Baysox got home runs from Trey Mancini and Quincy Latimore coupled with a strong start from David Hess in a 7-1 Sunday afternoon win in Erie. The win was Bowie's 79th victory of the year, their third highest total in franchise history.
The Baysox grabbed the lead in the first inning on a long home run onto the roof of the hockey arena in left field by Mancini. It was his 13th of the season with Bowie and 21st of the year overall. Mancini went 4-for-5 in the game and into his last at-bat had a hit in seven consecutive at-bats.
Tied at 1-apiece in the third inning, Bowie got the big inning. Five consecutive singles to start the inning setup a four-run rally to lift the Baysox to a 5-1 lead.
Bowie was not done yet. In the fifth inning after a Mancini single, Latimore hit a two-run home run to left. It was his career-best 20th of the year. It was also his fourth home run in the last seven days. The home run gave Bowie a 7-1 lead.
From there out it was the David Hess show. In his second Eastern League start, Hess set a career-high with eight strikeouts. He allowed just four hits in six and 2/3rd innings in his first Eastern League victory.
Bowie got shutout relief efforts from Donnie Hart, Jason Stoffel and Andrew Triggs to close out the win.
The regular season will come to a close in Erie Labor Day Monday, September 7th at 1:35 p.m. RHP Dennis Torres gets the start for the Baysox as he returns to the club for a first time since the middle of June. Coverage will begin at 20-minutes prior to first pitch on baysox.com, 1430wnav.com and via the Tune-In Radio App by searching Bowie Baysox.
The Baysox are headed to the Eastern League Playoffs in search of a first ever league title. Bowie's first home playoff game will be Game Three of the Western Division Championship Series on Friday, September 11th at 7:05 pm at Prince George's Stadium. Get tickets today online at baysox.com.
[do action="blackwall-hitch"/]