[do action="fringe"/]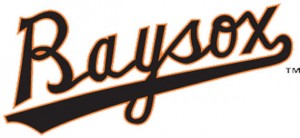 The Baysox saw a strong start from Joe Gunkel go for naught as two solo home runs pushed Reading ahead and the Baysox fell 3-1 in the opening game of the Eastern League Championship Series.
The Baysox nearly came from three runs down in the ninth inning. With one down, Quincy Latimore lined a double to left field. Chance Sisco then worked a walk and after Garabez Rosa flied out, Brandon Snyder walked to load the bases.
Glynn Davis came in as a pinch runner and the second pitch to Drew Dosch was wild. That allowed a run to score and pushed the tying run in Davis into scoring position. Dosch was ahead 2-0 but reliever Jimmy Cordero struck him out on a 2-2 fastball down to end the game.
Reading grabbed the lead in the fourth inning. Brock Stassi led off the frame with a solo home run to right off of a breaking ball to put Reading atop 1-0.
The Baysox left a runner in scoring position in three of the first five innings. Runners were stranded at second and third in the first inning. Then in the third inning Yastrzemski was left aboard after a two out double. In the fifth, down 1-0, Ozzie Martinez doubled with two men down. Next man up Corban Joseph ripped a ball to right-center field but Reading centerfielder Nick Williams reeled it in with a diving catch to his left to end the inning preserving the Reading advantage.
In the seventh inning, the Fightin Phils extended upon their lead. Art Charles hit a long home run to right field and Angelo Mora then doubled off of the following pitch, driving a ball off of the wall in right field. Bowie would go to the pen for left-hander Donnie Hart. After Reading loaded the bases with a bunt single and a walk, Andrew Knapp drove home a run with a sacrifice fly. Hart kept the game close enticing a double play ball following to end the inning.
Jason Stoffel worked a scoreless eighth inning. Reading starter Zach Eflin worked six scoreless innings but left in the seventh after being struck by a one hopper off the bat of Chance Sisco. Bowie dropped the series opener in the Division Series to Altoona as well.  
The Eastern League Championship Series continues with Game Two Wednesday, September 16th at 7:05 p.m. with LHP Nick Additon on the hill. Coverage will begin at 30-minutes prior to first pitch on baysox.com, 1430wnav.com and via the Tune-In Radio App by searching Bowie Baysox.
Tickets are available for Game Three of the Eastern League Championship Series set for Thursday, September 17th at 6:35 p.m. Get tickets today over the phone at 301-805-6000 or online at baysox.com.
Category: LIFE IN THE AREA, OPINION, Sports