[do action="fringe"/]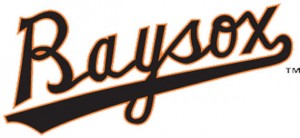 Starting pitcher Joe Gunkel tossed seven scoreless innings as the Baysox shut out Altoona 4-0 Wednesday night. With the win, the Baysox magic number to clinch the Western Division drops to one. Any Baysox win or Altoona loss during the remaining six games this season will result in the Baysox clinching the division title. 
The Baysox struck first in the bottom of the third inning against Altoona starter Chad Kuhl. Tucker Nathans tripled to center field for the first hit of the game for either team and then scored on a Garabez Rosa sacrifice fly to give Bowie a 1-0 lead.
Bowie added two more runs in the bottom of the seventh inning with help from an Altoona error. Drew Dosch drew a lead-off walk and moved to second base when Quincy Latimore singled to third base. Both runs then came around to score after a sacrifice bunt from Chance Sisco and throwing error by Kuhl to make the score 3-0. 
The Baysox added an insurance run in the bottom of the eighth inning against Altoona reliever Tom Harlan. Ozzie Martinez hit a lead-off single to center field and moved to second base on a Corban Joseph sacrifice bunt. Mike Yastrzemski brought Martinez home with a single to center field to make the score 4-0.
Gunkel threw seven scoreless innings, allowing just three hits while striking out six and walking one in the win. Baysox reliever Jason Stoffel pitched a scoreless eighth inning, walking one batter and striking out two. Baysox closer Andrew Triggs pitched a scoreless ninth inning for the Baysox to seal the win.
Kuhl took the loss for Altoona, throwing 6.1 innings and allowing three runs (one earned) on three hits while striking out five and walking one.
The Baysox are home through Thursday, Sep. 3 for their final four game homestand of the season against the second place Altoona Curve. Thursday is the Baysox final 2015 regular season home game starting at 7:05 p.m. The Baysox have clinched a spot in the Eastern League playoffs and ticket strips are available at www.baysoxshop.com.
Baysox Baseball – We'll Knock Your 'Sox Off. The Baysox 2015 season, their 23rd as the class Double-A Affiliate of the Baltimore Orioles, is underway at Prince George's Stadium. Come see some of the top Orioles prospects play here first. To keep up with Baysox news during the season, visit baysox.com.
[do action="blackwall-hitch"/]