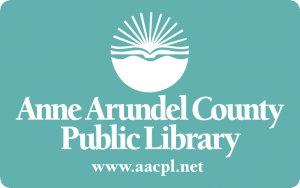 Officials for the Anne Arundel County Public Library (AACPL)  announced Shipley's Choice Elementary School in Millersville and The Harbour School of Annapolis as the  2015 winners of the coveted Chesapeake Cup for outstanding participation in the library's Summer Reading Club. The program, in operation for more than thirty years, saw an 11 percent increase in participaion over last year.
The two winners were chosen at random from nearly 20 public and private schools that achieved at least 25 percent student participation in the program. Winning school officials will be awarded with the honor, in its nineteenth year, at special ceremonies in September. Overlook Elementary School of Linthicum Heights receives honorable mention as the most improved school, with a 13 percent increase in student participation over last year.
More than 17,000 individuals signed up for Anne Arundel County's annual Summer Reading Club this year, an 11 percent increase over last summer's enrollment number of 15,306.
The club, designed to engage kids with reading to help prevent the so-called "summer slide," ran from the kickoff concert Mucha Música at Marley Station Mall on May 29 through Summer Reading Night at the Bowie Baysox on Saturday, August 8. Attendance exceeded 14,000 at more than 140 Summer Reading Club events across the county library system, all centered around this year's theme, Every Hero Has a Story: Be A Hero, Read! Events included superhero-themed magic shows by Joe Romano, live animal demonstrations by EcoAdventures and a fun reading program put on by the furry, blue mascot YoJo.
Public Schools with 25% or Higher SRC Participation:
Bodkin Elementary 

Broadneck Elementary School 

Cape St. Claire Elementary   

Deale Elementary 

Folger McKinsey 

Four Seasons Elementary 

Jacobsville Elementary School 

Mayo Elementary School 

 

Oak Hill Elementary School 

Overlook Elementary School

Park Elementary School 

Riviera Beach Elementary

Severna Park Elementary School 

Shipley's Choice Elementary (winner)  

West Annapolis Elementary School 

 

 
Private Schools with 25% or Higher SRC Participation:
Aleph Bet Jewish Day School
Arnold Christian Academy
Book of Life Academy
The Harbour School (winner)
[do action="blackwall-hitch"/]