[do action="fringe"/]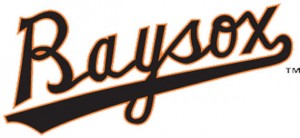 The Baysox tied the Western Division Championship Series at 1-1 with a 7-0 shutout win over the Altoona Curve Thursday night. After suffering a walk-off loss and blowing a seven run lead Wednesday night in Game 1, the Baysox will return to Bowie for Game 3 on Wednesday with the series even.
Baysox starter Nick Additon threw six shutout innings, allowing six hits and striking out four in the win. Relievers Andrew Robinson, Donnie Hart and Marcel Prado pitched three scoreless innings behind Additon, allowing just two hits. After the bullpen struggled late in Wednesday's loss, Prado retired all six batters he faced to end the game.
Mike Yastrzemski got the Baysox on the board quickly with a solo home run in the top of the first inning against Altoona starter Tyler Eppler.
Bowie added two more runs in the top of the fifth inning. Garabez Rosa hit a lead-off single to center field and moved to third base on a one-out Drew Dosch single. Ozzie Martinez brought one run home with an infield single and Corban Joseph picked up the fourth hit of the inning to load the bases. Yastrzemski then brought a second run home with a sacrifice fly to give the Baysox a 3-0 lead.
The Baysox added four more insurance runs in the final two innings of the game. Facing reliever Felipe Gonzalez in the eighth inning, Quincy Latimore plated Corban Joseph from second base with a two-out single to left field. Clario Perez replaced Gonzalez on the mound in the ninth inning and issued a two out walk to Dosch. Martinez and Joseph hit back-to-back singles to score a run and Yastrzemski then walked to load the bases. Trey Mancini followed with a two-RBI single to center field to make the final score 7-0.
Eppler took the loss for Altoona, throwing six innings and allowing three runs on six hits while striking out two batters. Both of Eppler's Double-A starts have been against the Baysox and he has taken losses in each game. 
The Baysox return to Prince George's Stadium for their first home playoff game Friday, September 11 at 7:05 p.m. Tickets are on sale at www.baysox.com and fans are encouraged to wear their Baysox or Orioles gear for an Orange Out.
Baysox Baseball – We'll Knock Your 'Sox Off. The 2015 Baysox have clinched a spot in the Eastern League playoffs. Don't miss your chance to see the Baysox make a run at their first ever Eastern League Championship. Single game tickets for the Baysox first home game Friday, Sep. 11 are available now at baysox.com
[do action="blackwall-hitch"/]
Category: LIFE IN THE AREA, OPINION, Sports