[do action="fringe"/]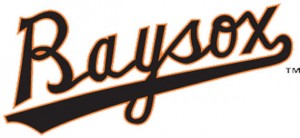 Five times the Baysox had multiple runners aboard in an inning, but they couldn't push a run across in a 5-0 loss to Erie Friday night. The game opened the final regular season series of the year.
The Baysox have already clinched a playoff spot and the division title after a win Thursday against Altoona. Bowie has homefield advantage through the duration of the postseason already secured.
After failing to score with two men on and nobody out in the first, the Baysox had Chance Sisco thrown out at the plate trying to score with two down on a single to left field to end the inning. It would unfortunately be a harbinger of things to come on the evening.
Erie took a 1-0 lead into the fourth inning where two home runs pushed their advantage forward. Jason Krizan led off the inning with his eighth home run of the year. Then with two down, Harold Castro stunned Bowie with his first home run in his 97th game. It was a two-run home run pulled to right field and Erie led 5-0.
Baysox starter Gene Escat did give the bullpen a needed respite going into a doubleheader Saturday evening. He worked a season-high six innings in the defeat. Jon Keller allowed a run in the seventh and Donnie Hart worked a scoreless eighth inning in his Eastern League debut.
Bowie will have to makeup a rainout from earlier this season Saturday, September 5th with a doubleheader beginning at 5:05 p.m. against Erie. The opener will have LHP Chris Lee on the hill making his final regular season start. The Baysox Game Two starter is still yet to be announced.
Coverage will begin at 20-minutes prior to first pitch on 1430-AM WNAV and 99.9 FM in Annapolis. You can also listen via baysox.com, 1430wnav.com and via the Tune-In Radio App by searching Bowie Baysox.
The Baysox are headed to the Eastern League Playoffs in search of a first ever league title. Bowie's first home playoff game will be Game Three of the Western Division Championship Series on Friday, September 11th at 7:05 pm at Prince George's Stadium. Get tickets today online at baysox.com.
[do action="blackwall-hitch"/]