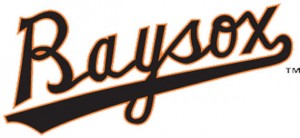 The Bowie Baysox announce today the 2016 schedule for the 24th season of Baysox baseball.  The team opens the 2016 campaign at home at Prince George's Stadium Thursday, April 7 at 6:35 p.m. against the Akron RubberDucks. The Baysox open the season with a seven-game homestand that includes games against Akron and the Erie SeaWolves.
During the season, the Baysox will play 71 home games over 14 homestands, concluding with the home finale Thursday, September 1 against the Harrisburg Senators. The Baysox regular season ends Monday, September 5 at Akron.  
The Baysox most common opponent next season is the Akron RubberDucks, who play 10 games in Bowie and 12 in Akron. The Erie SeaWolves and Richmond Flying Squirrels come to town for 10 games, Harrisburg comes to Bowie for eight and the Altoona Curve will play seven in Bowie. The Trenton Thunder lead all Eastern Divison teams with seven games in Bowie, the Hartford Yard Goats (formerly the New Britain Rock Cats) come six times, the Binghamton Mets play four in Bowie and the New Hampshire Fisher Cats, Reading Fightin Phils and Portland Sea Dogs each play in Bowie three times.
The Baysox will continue to hold games Monday through Thursday and Saturday at 6:35 p.m. from April through June. However, the Baysox will play all Friday games during the 2016 season at 7:05 p.m. In July and August, all games Monday through Thursday will be moved back to 7:05 p.m. All Saturday games will continue to be played at 6:35 p.m. and all Sunday home games will begin at 2:05 p.m.  Exceptions to those times include four 11:05 a.m. games on Tuesday, April 13, Wednesday, May 11, Wednesday, July 27, and Thursday, Aug. 11. The Baysox will also play at 2:05 p.m. on Memorial Day Monday, May 30. 
After playing just six home games in April 2015, the Baysox are back up to 14 April home games in 2016. The team will then play 13 home games in May, 12 home games in June, 15 home games in July, 16 home games in August and one in September.
2016 Month-By-Month Home Schedule
Month            Dates Opponent
April               7-10    Akron
                        11-13  Erie
                        21-24  Harrisburg
                        25-27  Richmond
May                6-8      Erie
                        9-11    Hartford
                        17-19  Reading
                        27-30  Altoona
June               3-5      Akron
                        14-16  Portland
                        21-23 Trenton
                        24-26  Altoona
July                4-7      Trenton
                        14-17  Richmond
                        21-24  Erie
                        25-27  Hartford
August          5-7      Richmond
                        9-11    New Hampshire
19-21  Akron
                        25-28  Binghamton
                        29-31  Harrisburg
September   1          Harrisburg
Baysox Baseball – We'll Knock Your 'Sox Off. The Baysox 2015 season, their 23rd as the class Double-A Affiliate of the Baltimore Orioles, is winding down at Prince George's Stadium. Don't miss your chance to see the Baysox make a run at their first ever Eastern League Championship. To keep up with Baysox news during the season, visit baysox.com
[do action="blackwall-hitch"/]
Category: LIFE IN THE AREA, Local News, NEWS, Post To FB, Sports