[do action="fringe"/]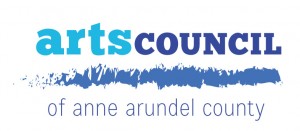 " Moments in Time " is the theme and title of the upcoming summer/fall exhibit sponsored by the Arts Council of Anne Arundel County.   The deadline for artists to submit up to three works via the digital portal on the Arts Council website acaac.org for consideration is November 23rd.   
The juried group show is open to all Anne Arundel County residents over the age of eighteen. In order to submit work for consideration there is a $ 20 entry/administrative fee.  Submissions will begin being accepted in October. Artists are asked to submit work in a two dimensional medium that relates in same way to the exhibit's theme, "Moments in Time."  Please check the Arts Council Website or call the office for further specific entry information.
Opening Decembere11, 2015 at Baltimore-Washington International Thurgood Marshall Airport, the show will be on display between concourses C & D through April 15, 2016.  The Arts Council exhibits are juried by a committee of three that include: Committee Chair Roberta Pardo, who studied industrial design in Sao Paulo, Brazil, and fine arts at the Art Center College of Design in Pasadena, California, Wil Scott, a photographer and former Director of Adult Programs at the National Gallery of Art, and Teddi Schulman, a lifelong arts enthusiast and former arts consultant. 
Accepted work will be available for view online and available for sale if desired by the exhibitor.  The Arts Council commission fee is ten percent.  Visit the Arts Council website at wwwacaac.org to learn more or call 410-222-7949.
The Arts Council of Anne Arundel County provides grants and support to over forty nonprofit organizations.  Providing a resource for the cultural arts community through advocacy, funding, programming, and promotions; the Arts Council supports a variety of groups that include Chesapeake Arts Center, West County CreativeArts  , Maryland Hall for the Creative Arts and the Londontown Foundation .  The Arts Council also administers the Arts in Education Program serving both public and private Anne Arundel County Schools, which provides grant funding to bring performances and artists into auditoriums and classrooms. 
For more information about the Arts Council of Anne Arundel County and to find out how you can become a member call 410-222-7949 or visit www.acaac.org.
[do action="blackwall-hitch"/]
Category: Events, LIFE IN THE AREA