[do action="fringe"/]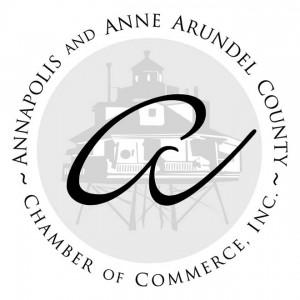 The Annapolis and Anne Arundel County Chamber of Commerce announced the 2015 Severn Savings Bank Business Hall of Fame Inductees.  They will be recognized and inducted at the Severn Savings Bank Business Hall of Fame and Awards Banquet on Wednesday, September 16th at the Lowes Annapolis Hotel from 6:00-9:00 pm.  
This year's Hall of Fame inductees are well-known, recognized and respected community business leaders. They are:  
Lisa Hillman, Former President of the Anne Arundel Medical Center Foundation, and Senior Vice President and Chief Development Officer for Anne Arundel Health System in Annapolis, Maryland, Lisa coordinated the health system's fundraising, volunteers, public affairs and legislative activities during a period of tremendous growth, including its relocation from downtown Annapolis to a 100-acre campus in Parole.  During her tenure, she helped to oversee four capital campaigns and to raise more than $100 million. 
Lisa offers more than 35 years experience in the development, public relations and health promotion arenas.  She began her career as a broadcast journalist for Annapolis, Baltimore and Washington D.C. radio stations. 
As a former Chair of the Board of Directors of the Annapolis and Anne Arundel County Chamber of Commerce and member of the Leadership Anne Arundel Board of Directors, she currently serves on the Anne Arundel County Library Foundation Board of Directors and the boards of Pathways and Samaritan House.  A graduate of Leadership Maryland and Leadership Anne Arundel, she has been named one of the Daily Record's Top 100 Women inMaryland.
Mike Phennicie opened Professional Consulting Services, Inc. (pcs) in 1989, a construction management and inspection services firm. Under Mike's leadership, PCS grew very quickly in five years from four to 85 employees with offices in Baltimore, Maryland; Bear, Delaware; and Lynchburg, Virginia. Mike sold PCS in 2004, but during his fifteen years as President and CEO, Mike became very involved with the school system, businesses and civic organizations here in Anne Arundel County.
Mike continues in this role today, interacting with the business community on a daily basis. Mike is active in 22 different chambers of commerce and has served on the board of four chambers while working at BWI Marshall. Mike has developed multi-ethnic business mixers at the airport, bringing different ethnic organizations together to share ideas and best practices.  He has partnered with different chambers to host trade shows at the airport and has hosted a number of job fairs and career fairs.  Mike is on the board and executive committee of the Annapolis and Anne Arundel County Visitors Bureau and is an active participant with Visit Baltimore. 
In addition to business outreach, mike has also created civic and educational outreach programs.  He is also in charge of the static arts program, performing arts program, filming program, hospitality program, customer service program, community enhancement grants program and special programs.  Mike created the very successful, award winning Wings for Autism program which is held the first Saturday in December, bringing families who have children with autism to the airport to experience a mock travel event, helping to eliminate travels fears for families.
Richard L. Franyo, with thirty years in the investment banking business under his belt, Dick Franyo, then managing director of investment banking for Deutsche Bank, was ready for a change. But after a heady career that included playing a key role in building Alex, Brown & Sons technology division and guiding the IPO's of giants such as America Online, Novell, Microsoft, Sun, and Oracle.  Dick, an avid sailor and fly-fisherman, knew he had to do something more than "just go home and organize my tackle box."
Dick is now the proud proprietor of the Boatyard Bar & Grill, located in the Eastport section of Annapolis, Maryland. He also serves on the boards of the Chesapeake Bay Foundation; National Sailing Hall of Fame; Annapolis Maritime Museum; Community Foundation for Anne Arundel County; Anne Arundel Medical Center Foundation, Eastport Business Association, and the Annapolis and Anne Arundel County Chamber of Commerce.
Dr. Jane R. Snider is an expert and leader in the field of education and special education.  Acclaimed for her business acumen, Dr. Snider is the Founder and Executive Director of nationally recognized Summit School, and consultant to nonprofits and school leaders to further improve their organizational challenges.
Dr. Snider founded the Summit School in 1989 for bright students with dyslexia and other learning challenges in Edgewater, MD. Under Dr. Snider's direction, The Summit School earned the National Blue Ribbon School of Excellence award from the U.S. Office of Education in its tenth year. 
In October 2013 Dr. Snider was named as Business Leader of the Year by the Annapolis and Anne Arundel County Chamber of Commerce.  The award is given to an individual who has had an impact on the community, shown personal philanthropy through service, and demonstrates outstanding leadership attributes.  Numerous other organizations have heralded her work by naming her one of Maryland's top 100 women in 1999, a TWIN honoree for her contribution to business and industry in 2012, and Smart CEO for her achievement as a Women in Business (2011), to name a few.
Differentiating instruction has been and is one of her special talents. Presenting at national, regional and local conferences has been a way for Dr. Snider to help parents and professionals further understand the intricacies of educating students with a range of needs.  Since 1993, she has given more than forty-five presentations at national and regional conferences, workshops, schools and associations.  Her expertise as a learning disabilities specialist and school head has been sought after as a way of advising and supporting families and professionals. 
2015 Business Awards Nominees Announced
The Annapolis and Anne Arundel County Chamber of Commerce also announced ­­20 nominees in 6 award categories for Anne Arundel County's 2015 Business Awards. They are as follows:
Entrepreneur of the Year

 

Kevin Lancaster – CEO, Winvale

 

Michael Freedman – Evolve Medical Clinic

 

Paul Jacobs – Annapolis Boat Show

 

Small Business of the Year

 

Chuck Ferrar – Bay Ridge Wine and Spirits

 

Leigh Rand – Fast Signs of Annapolis

 

Jen Krohn, Steve & Ryan Gaines, Annapolis Smokehouse & Tavern

 

Business Leader of the Year

 

Larry Ulvila – Insurance Solutions, Inc.

 

Stan Klos – Council Baradel

 

 

Nonprofit of the Year

Colonial Players – Darice Clewell

 

Summer Garden Theatre – Carolyn Kirby

 

Annapolis Rotary – Randy Goff

 

Don Riddle Corporate Citizenship

 

Rob Norton – MD Live! Casino

 

Lucia Steele/Ricardo Santoro – Varuna Aveda Salon

 

Brian Riddle – Homestead Gardens

 

Steve Samaras – Zachary's Jewelers

 

Green Business Award

 

Garden Family Farm – Dr. Richard and Shannon Garden

 

Green Street Growers

Annapolis Green
In addition, Anne Arundel County Public Schools will present their Community Outreach Award and Anne Arundel County Economic Development Corporation will present its Developer of the Year Award at the 2015 Annual Business Hall of Fame and Business Awards Banquet.
[do action="blackwall-hitch"/]
Category: LIFE IN THE AREA, NEWS