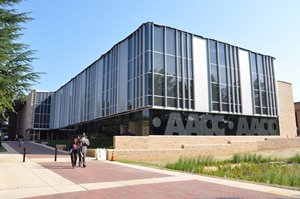 Anne Arundel Community College's Women's Institute chose sexual violence against women as the theme for its annual fall film series. The free series usually revolves around a current topic that impacts women and includes a screening for each film, followed by time for discussion.
The three films are:
"The Hunting Ground," 12:30-2 p.m. Sept. 22, Humanities Building Room 112; the film explores the epidemic of rape crimes on U.S. college campuses, how they are handled and the toll it takes on students and families.

"Telling Amy's Story," 11 a.m.-12:30 p.m. Oct. 8, Cade Center for Fine Arts Room 219; the film follows the timeline of a domestic violence homicide that happened in November 2001, hosted by Mariska Hargitay, star of "Law and Order: SVU," and told by Police Detective Deirdri Fishel.

"Inside Her Sex," 10-11:30 a.m. Nov. 9, Humanities Building Room 112; the film discusses cultural messages that women receive from film, books, magazines and people and the impact it has on how woman see themselves; film is told through the eyes and experiences of three women from different backgrounds and circumstances.
Room assignments could change. Before attending, please visit http://www.aacc.edu/women/film.cfm or contact Carolin Woolson, 410-777-7033.
[do action="blackwall-hitch"/]
Category: Events, LIFE IN THE AREA, NEWS, OPINION, Post To FB