[do action="fringe"/]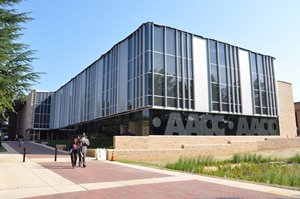 People interested in updating their information technology, technology applications and cybersecurity knowledge, skills and abilities have a new way to access those courses through a partnership between Anne Arundel Community College's School of Continuing Education and Workforce Development and New Horizons Computer Learning Centers.
Most courses are geared toward professionals either in – or hoping to enter – the information technology industry. New Horizons was chosen because it offers an extensive selection of technology-based training and certifications, such as Adobe, Cisco, Citrix, CompTIA, IBM, Linux, Microsoft, Project Management, Red Hat, Six Sigma, and VMware. In addition, students can learn a variety of topics such as Microsoft Office applications, Adobe products, Google AdWords, Crystal Reports, and Quickbooks. Courses are also offered in areas including web design and development, database administration and programming.
Courses are taught through Online LIVE (OLL) training, which includes live lectures, demonstrations and virtual labs. With OLL, students take classes led by instructors through an online platform and have the ability to interact in real time with the instructor and fellow students while the class is underway – just as in a face-to-face class. Individual students may enroll in courses through regular open enrollment with the Cyber and Technology Training department. Organizations can take advantage of contract training options through the Center for Workforce Solutions.
The partnership allows AACC to meet the training needs of students in an array of subjects that were unavailable. The range of courses includes applications, industry certification exam preparation and information technology, as well as more business-oriented courses, including project management and business skills.
For a list of courses and schedule, visit http://www.aacc.edu/it. To register, visit http://www.aacc.edu/noncredit.
[do action="blackwall-hitch"/]