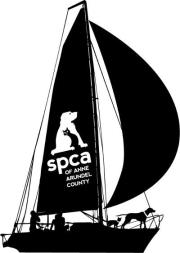 Select Annapolis Towne Centre merchants invite you to join them Friday, August 28, for the 2nd Annual Rockin' Raffle for SPCA, featuring a free concert by 80s tribute band The Reagan Years.
From 5-7 pm, before the concert begins, you can purchase a $1 raffle ticket at the Rockin' Raffle table on the ATC plaza to qualify for one of three prize baskets from Annapolis Towne Centre merchants. Each prize basket contains gift cards and merchandise worth approximately $400. At 8:30 pm, following the concert, the three winning tickets will be drawn at random and announced from the stage. You must be present to win.
Saleta Cameron of Cleo's Fine Oils, organizing merchant of the Rockin' Raffle, is setting the bar higher for this year's event.
"Last year, we raised over $1,000 for the SPCA of Anne Arundel County. They take in thousands of animals each year and rely on donations to keep their doors open. This is a cause that our group of merchants really believes in and we hope to well exceed our goal from last year to help them out."
The SPCA of Anne Arundel County will also be on hand at the Rockin' Raffle table with special canine & feline guests of honor. One hundred percent of the money collected will go directly to the SPCA. 
ATC merchants contributing to the prize baskets include:
Cleo's Fine Oils & Vinegars – Whole Foods – Great Gatherings – Charm City
Á la mode intimates – Origins – Bin 201 – Neo's Pizza – Menchies
Gordon Biersch – Bark – About Faces – Smyth Jewelers –
18/8 Fine Men's Salon – Talbots
For more information, contact Cleo's at 410.266.5540
[do action="blackwall-hitch"/]