[do action="fringe"/]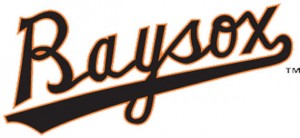 Tucker Nathans four-hit game helped the Baysox to a big offensive game but Bowie fell short in a 9-8 Sunday afternoon loss in Reading. The Baysox will hold a magic number of one for a playoff berth over both Richmond and Akron going into Monday night.
Bowie jumped out to a big early lead. Corban Joseph doubled to open the game and after a one-out infield single from Trey Mancini, Quincy Latimore doubled both runs home. Later in the inning Nathans singled home a run and the Garabez Rosa tripled off of the center field wall to give Bowie a 4-0 lead.
Reading would battle back quickly against starter Ariel Miranda. Miranda walked the first two batters of the second inning and both scored on a two-out RBI basehit fro m Brodie Green. In  the third inning, Reading got the big inning. A five-run rally highlighted by a two-run home run from Angelo Mora. The Baysox trailed 7-4.
Reading  got two big insurance runs in the eighth inning to lead 9-5. Chance Sisco hit a three-run home run with two down in the ninth inning but the Baysox came up one run short.
Andrew Robinson worked 2 and 2/3rd scoreless innings following Miranda's departure in the fourth inning. Patrick McCoy worked a 1-2-3 seventh inning.
The Baysox return for their final homestand of the regular season Monday, August 31st at 7:05 p.m.against the Altoona Curve with major playoff ramifications potentially in place. Get tickets at 301-805-6000 or online at baysox.com.
LHP Chris Lee will get the start for Bowie in the series opener with Altoona.
[do action="blackwall-hitch"/]
Category: LIFE IN THE AREA, OPINION, Sports