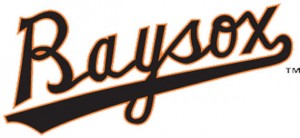 Bowie rallied for four runs in the fourth inning and made it stand tall, salvaging a game of their three-game series in Binghamton, with a 4-3 win Thursday night.
Bowie sent all nine men to the plate in their decisive fourth inning. Quincy Latimore singled to leadoff the inning and scored on a double to right-center from Rossmel Perez. Perez scored after a Garabez Rosa single when Drew Dosch drove him home with a basehit. Later in the inning, with the bases loaded and two down, Trey Mancini laced a single up the middle to score two runs moving the Baysox on top 4-1.
Mancini went 4-for-4 with a walk in the game. Bowie got multi -hit games from the bottom third of the order as Perez, Rosa and Dosch each registered two hits.
Baysox LHP Chris Lee made his Eastern League debut. The hard-throwing southpaw allowed just three hits in his 5 and 1/3rd innings. Two walks in the first and two more in the sixth inning hurt him as three of the four walked batters came around to score. Lee got the win though in his debut.
Ashur Tolliver worked two scoreless innings and Andrew Triggs got five outs for his 13th save in the Bowie win.
Bowie is back at home for a seven-game homestand beginning with Navy Night Friday, August 7th at 7:05 p.m. The entire plebe class of the Naval Academy will be in attendance with fireworks following the tilt with New Hampshire (Toronto Affiliate). Get tickets at 301-805-6000 or online at baysox.com.
[do action="blackwall-hitch"/]
Category: LIFE IN THE AREA, OPINION, Sports