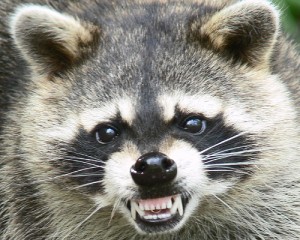 The Anne Arundel County Department of Health is requesting assistance in locating a woman who brought an injured raccoon to Arnold Pet Station on Ritchie Highway in Arnold, Maryland between 8 a.m. and 9 a.m., Wednesday, August 5, 2015. The raccoon, which may have been hit by a vehicle on Ritchie Highway, tested positive for rabies. Rabies is a fatal disease that is spread when an infected animal's saliva comes in contact with the eyes, nose, mouth, open cut, scratch or wound of a person or another animal. 
In order to discuss possible treatment for rabies exposure, the woman should call the Department of Health at 410-222-7256 weekdays from 8:30 a.m. to 5:00 p.m. or call 443-481-3140 on weekends and evenings. 
The Department of Health warns everyone not to touch or feed wild or stray animals. Wild animals, even cute young ones, that look as if they need affection, help or rehabilitation might in fact have rabies. For more information about rabies, go to http://www.aahealth.org/programs/env-hlth/orv/rabies-fact.
[do action="blackwall-hitch"/]