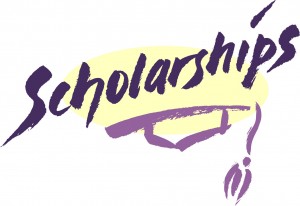 Students who will be seniors in the upcoming school year have a tough act to follow in terms of scholarship offers, as those who graduated in June set a new record for county public school students.
Members of the Class of 2015 earned more than $154.5 million in scholarship offers, a 13.5 percent increase over the previous year. The totals represent students at 15 schools and programs: 13 comprehensive high schools, the Phoenix Academy, and the Evening High School program. Eight of the county's 13 comprehensive high schools each pulled in more than $10 million in offers, with South River's $23.3 million topping all schools, according to results from the school system's annual senior survey. On a per-senior basis, 11 of the county's 13 comprehensive high schools garnered more than $25,000 per student.
"The work that goes on in our classrooms every day is just incredible, and these numbers are proof of that," Superintendent George Arlotto said. "There are countless people – both inside and outside of our schools – who go to incredible lengths every day to help our children, and we continue to create more opportunities for them to excel. It is an awesome thing to see."
The news was particularly good for students in AACPS' Advancement Via Individual Determination (AVID) program, where scholarship offers more than doubled from the year before. AVID students hauled in $23.9 million in offers in 2014-2015, compared to $11.3 million in 2013-2014.
There was also 17 percent increase in offers to African-American students. More than $22.9 million in scholarships were offered to African-American students, compared to $19.3 million in 2013-2014.
Scholarship and other post-secondary plan information is provided by seniors and collected through Naviance, an innovative school system program which allows school counselors to monitor the college application process for students and provide ongoing advice with regard to scholarships and other matters.
The data also indicates that 79 percent of graduating seniors plan to attend a two- or four-year college, 14 percent plan to work full-time, 6 percent plan to enlist in the military, and 3 percent plan to attend a private career school.
More information about the scholarship offers and post-secondary plans for the Class of 2015 can be found by clicking the link below.
Scholarship Offers Class of 2015
Source: AACPS
[do action="blackwall-hitch"/]