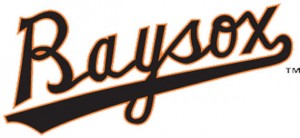 The Bowie Baysox put a tough weekend behind them in a 5-2 series opening win over New Britain in the series opener from Connecticut. LHP Nick Additon gave the Baysox an outstanding seven-inning effort in the win.
Bowie broke a 1-all tie in the fourth inning. LF Quincy Latimore tripled high off the wall in right-center field with one down. New Britain elected to keep the infield back and C Chance Sisco grounded out to bring home the lead run.
With two down in the eighth inning, the Baysox got needed insurance. 
With CF Glynn Davis at second base, 1B Trey Mancini dunked a single into right field near the line to score the run making it 3-1. Then after a Latimore single, Sisco added another with a ringing single to center field. It was 4-1 Bowie.
The Baysox added a run in the ninth as RF Mike Yastrzemski doubled and scored on a sacrifice fly from SS Ozzie Martinez.
Bowie continues its series in New Britain with LHP Ariel Miranda on the hill Tuesday, August 25th at 7:05 p.m. Coverage will begin 20-minutes prior to first pitch on 1430wnav.com, baysox.com and the Tune-In Radio App by searching Bowie Baysox.
The Baysox return for their final homestand of the regular season Monday, August 31st at 7:05 p.m.against the Altoona Curve with major playoff ramifications potentially in place. Get tickets at 301-805-6000 or online at baysox.com.
[do action="blackwall-hitch"/]
Category: LIFE IN THE AREA, OPINION, Sports