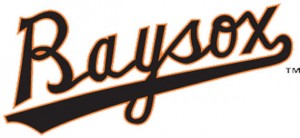 Baysox starter Ariel Miranda struck out a career-high ten batters and the Baysox bats rebounded in a 9-1 win over Harrisburg Saturday night at Metro Bank Park.
Miranda (3-1), who did not strike out a batter through his first two innings of work, got rolling fanning ten batters in his seven inning start. Not only was that a career-high for the Cuban left-hander, it also tied a Baysox season-high. Branden Kline struck out ten batters in Richmond on April 12th.
Bowie was able to break a 1-1 tied in the fifth inning. 2B Corban Joseph singled and then scored on a double down the left field line from 1B Trey Mancini. Joseph, Mancini and 3B Drew Dosch would all register three-hit games in the win.
The Baysox blew the game open with a two out rally in the sixth inning. After SS Derrik Gibson and Dosch walked, CF Glynn Davis singled a run home. He then stole second base and two runs scored on a Joesph chopper into center field. Later in the frame LF Quincy Latimore singled home a fourth run and the Baysox led 6-1. Bowie added three more runs in the seventh inning.
After Miranda's dominant effort, RHP Jon Keller worked two scoreless innings in his second Baysox outing to close out the win. C Chance Sisco had a two-hit night in the win. With an Akron defeat, the Baysox lead the division by 4.5 games. Altoona is 5.5 back with Richmond eight out.
Bowie closes their season series with Harrisburg Sunday, August 16th at 1:30 p.m. with LHP Chris Lee getting his third Eastern League start. Coverage begins 20-minutes prior to first pitch on wnav.com and the Tune-In Radio App by searching Bowie Baysox.
The Baysox return for their final week long homestand of the regular season Tuesday, August 18th at 7:05 p.m.against the Trenton Thunder (New York Yankees Affiliate). Get tickets at 301-805-6000 or online at baysox.com.
[do action="blackwall-hitch"/]
Category: LIFE IN THE AREA, OPINION