[do action="fringe"/]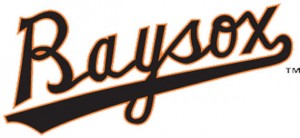 For a second consecutive night, Reading poured it on late, as the Fightin Phils scored the game's final six runs as Bowie fell 9-4.
Early on it was an exciting back and forth game. In the first inning the Baysox grabbed the lead as LF Quincy Latimore doubled to center field to make it 1-0. Down 3-1 in the third Bowie answered again. RF Mike Yastrzemski doubled with two down to left field and 1B Trey Mancini mashed a breaking ball well out to left field to tie the game. It was his 11th of the year with Bowie and 19th overall.
The Baysox took the lead on a two-out Glynn Davis RBI-single in the fourth inning to go up 4-3. But the game would turn in the fifth.
Mancini led off the inning with a double. With one down he stole third base but was ruled out. The Baysox argued the call to no avail. The Baysox later loaded the bases but failed to score.
In the bottom of the fifth inning Reading tied the game on another contested call. A sacrifice fly to left field saw a bang-bang play at the plate called safe as Reading's KC Serna avoided the tag of Baysox C David Freitas. Manager Gary Kendall came out to argue and was thrown out of the game. It was the first time all season Manager Kendall was tossed from a game.
Reading would score twice in the sixth to regain the lead and in the eighth inning Dylan Cozens hit a three-run home run to right field to put the finishing touches on a four-RBI Eastern League debut. Reading had a 9-4 lead.   
The Baysox are right back at it in Reading Saturday, August 29th at 6:35 p.m. with LHP Nick Additon on the hill. Coverage will begin 20-minutes prior to first pitch on 1430wnav.com, baysox.com and the Tune-In Radio App by searching Bowie Baysox.
The Baysox return for their final homestand of the regular season Monday, August 31st at 7:05 p.m.against the Altoona Curve with major playoff ramifications potentially in place. Get tickets at 301-805-6000 or online at baysox.com.
[do action="blackwall-hitch"/]
Category: LIFE IN THE AREA, OPINION, Sports