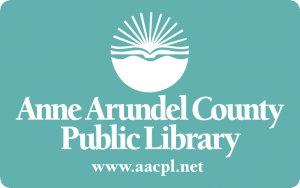 What does an LED skirt, 3D printed bag or Twitter dress have to do with your local library? The Anne Arundel County Public Library (AACPL) is blurring the lines between fashion, technology and education by hosting a special wearable electronic showcase.
The event, called makeFashion, will feature mind-blowing creations from artists, scientists and Makers as they showcase their functional apparel and jewelry at the Westfield Annapolis Mall on October 29, from 6-8 p.m. 
makeFashion is an event of the Anne Arundel STEM Festival, a celebration of the important of science, technology, engineering and math in our everyday lives.
"The Anne Arundel County Public Library is the community hub for education, enrichment and inspiration, " said Hampton "Skip" Auld, library CEO.  "Our STEM festival highlights the diverse scope of impact we have in the county."
"We are thrilled to partner with the Anne Arundel County Library system and support their STEM festival, "said Christi Swanson, Westfield Annapolis Marketing Director.  "makeFashion blends technology, design and fashion and we are looking forward to seeing these creative designs displayed in our mall."
AACPL is looking for contestants to participate in the showcase. The competition is open to anyone regardless of age or education. Designs will be judged on fashion forwardness, innovation, originality and functionality. 
Design concepts must be mailed in by September 20 with Anne Arundel County Public School students having until October 1 to make submissions. To participate, submit a 200-word or less description of the functionality along with conceptual drawings or sketches and an optional video of the design or its functionality.
Entries should be submitted to:
Anne Arundel County Public Library Headquarters
5 Harry Truman Parkway
Annapolis, MD 21401 
Roughly 12-15 designs will be selected by a panel of judges to be displayed at the event on October 29. One overall winner will be selected at the showcase and awarded a $100 gift card to the Westfield Annapolis Mall, a certificate from the library and be featured on the library's website and on social media.
In addition to the Anne Arundel County STEM Festival's fashion showcase, the initiative will feature other signature events including:
The Anne Arundel County STEM Festival is sponsored by AACPL, Annapolis Dragon Boat Club, Anne Arundel Community College, Anne Arundel County Public Schools, National Capital Radio and Television Museum, Robotfest and Westfield Annapolis Mall.  The festival is a program of the larger Maryland STEM Festival, which takes place November 6-15.
[do action="blackwall-hitch"/]