[do action="fringe"/]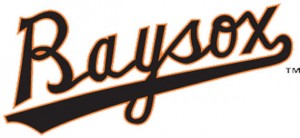 Bowie saw a one-run lead slip away as a seventh-inning lead turned into an 8-3 loss in Reading on Thursday night. The Fightins scored six runs in the seventh and eighth innings to defeat Bowie.
With two outs and nobody aboard in the seventh inning the Baysox led 3-2. Reading SS JP Crawford walked. DH Andrew Knapp then lined an RBI-double to left-center field to tie the game. Following that, 1B Brock Stassi hit his second two-run home run of the game with a line drive home run to right field. Reading had a 5-3 lead. Reading added three more runs in the eighth for the game's final score.
Bowie took the lead via the long ball. Down 2-0 in the fourth inning, LF Quincy Latimore crushed a solo home run to left field. It was his 16th of the season. The with one on in the fifth inning, RF Mike Yastrzemski gave Bowie the lead. He hit a two-run home run to right field for a 3-2 lead. Yastrzemski's home run was his fifth of the season. He now has an RBI in seven straight games.
The Baysox nearly extended their lead but a double play ball ended the sixth and a deep fly from 3B Brandon Snyder just sailed foul to left field in the seventh.
Bowie got a strong start from RHP Gene Escat who allowed two runs in four innings. RHP Jon Keller threw two scoreless innings after establishing his fastball consistently following Escat.
With the defeat the Baysox three-game winning streak came to an end. Bowie is 5.5 games ahead of Altoona and 6.5 games ahead of Akron. The magic number to make the postseason remains at five.
Bowie continues its series in Reading on Friday, August 27th at 7:05 p.m. with RHP Joe Gunkel looking for his tenth win of the year. Coverage will begin 20-minutes prior to first pitch on 1430wnav.com, baysox.com and the Tune-In Radio App by searching Bowie Baysox.
The Baysox return for their final homestand of the regular season Monday, August 31st at 7:05 p.m.against the Altoona Curve with major playoff ramifications potentially in place. Get tickets at 301-805-6000 or online at baysox.com.
[do action="blackwall-hitch"/]
Category: LIFE IN THE AREA, OPINION, Sports