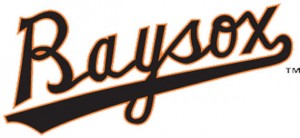 The Baysox got a strong start in the Eastern League debut of Ariel Mirenda along with a dramatic game-tying ninth inning triple from Mike Yastrzemski but it was not enough. Harrisburg RF Drew Vettleson hit a line drive home run to right field with two down in the ninth inning to break a tie in a 3-2 Harrisburg win.
Miranda had an outstanding debut. He struck out two of the first three batters including big league rehabber Ryan Zimmerman in the first inning. All-in-all, Miranda worked six innings allowing one unearned run on four hits while striking out seven batters.
Bowie trailed 2-1 into the top of the ninth inning. RF Quincy Latimore, who homered earlier, led off the inning with a walk. He was at second base with two men down when the Baysox went to their bench to bring in Yastrzemski as a pinch hitter. Yastrzemski ripped a game-tying triple to the right-center alley to score Latimore knotting the game at 2-apiece.
Harrisburg grabbed the lead with consecutive triples off of Orioles rehabber Jason Garcia. Garcia (0-2) worked 2 and 2/3rd innings allowing two runs in the loss. Latimore's home run was his ninth of the year. The loss ended a three-game win streak for Bowie.
The Baysox will try to take the series with Harrisburg Sunday, July 26th at 1:30 p.m. with RHP Parker Bridwell making the start. Coverage will begin 20-minutes prior on 1430wnav.com and via the Tune-In Radio App by searching Bowie Baysox.
Bowie is back at home Thursday, July 30th for a four-game weekend series with Trenton. Fireworks will follow the Friday and Saturday night games. Get tickets at 301-805-6000 or online at baysox.com.
[do action="blackwall-hitch"/]
Category: LIFE IN THE AREA, OPINION, Sports