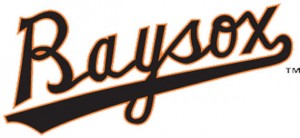 2B Corban Joseph hit his third home run in four days and starter Terry Doyle registered his 12th win in a 5-1 victory in Harrisburg Friday night. With his 12th win, Doyle is the third pitcher to reach the 12-win plateau in minor league baseball in 2015.
The Baysox threatened early but failed to score. Bowie went 0-for-7 with runners in scoring position in the game's first three innings, stranding seven men aboard. In the fourth inning, with two down, SS Ozzie Martinez walked and 2B Corban Joseph then homered to right field to give Bowie a 3-0 lead. It was the third home run in the last four nights for Joseph.
Doyle gave up a solo home run to catcher Pedro Severino with two down in the fourth inning. He would work through trouble during the ballgame allowing just one run on 11 hits in 7 and 2/3rd innings. With the win Doyle is now the first Baysox pitcher to 12 wins since Jason Berken (12) and Brad Bergesen (15) reached the mark in 2008.
Up 2-1 in the seventh inning, the Baysox caught a break with two on and one down. CF Mike Yastrzemski bounced to second baseman Cutter Dykstra but he bobbled the groundball. Instead of an inning ending double play, he could only get one out at first base.
Runners were at second and third bases with two down for DH Rossmel Perez. In Bowie's tenth at-bat with a runner in scoring position in the game, Perez singled up the middle scoring two runs. C David Freitas then doubled to left-center scoring Perez from first and the lead was 5-1.
SS Ozzie Martinez went 1-for-1 with four walks in the game. 1B Trey Mancini went 3-for-4 with a walk and a run scored in the win.  Joseph was 3-for-5. The Baysox got a big eighth inning strikeout from LHP Tim Berry and a scoreless ninth inning from Andrew Triggs to close the game out.
With Altoona's loss to Akron, the Baysox now have a one game lead on both Altoona and Richmond after tonight's action.
The Baysox continue their four-game series with Harrisburg Saturday, July 25th at 6:00 p.m. with LHP Ariel Miranda making his Eastern League debut. Coverage will begin 20-minutes prior on 1430wnav.com and via the Tune-In Radio App by searching Bowie Baysox.
Bowie is back at home Thursday, July 30th for a four-game weekend series with Trenton. Fireworks will follow the Friday and Saturday night games. Get tickets at 301-805-6000 or online at baysox.com.
[do action="blackwall-hitch"/]