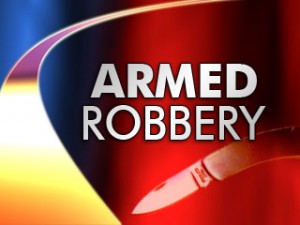 On Saturday, July 18th at 11:58 p.m. officers responded to the 1000 block of Eaglewood Road for a report of an armed robbery that just occurred.  Officers located a vehicle leaving the area and stopped it. Three suspects, Adir Mahmutagic, 22, Damir Mahmutagic, 19, and Matthew Colon Mejias, 17, were arrested.  They are all from Bowie, MD.    
The 21 year old male victim reported he was walking when a man called him over to a vehicle.  While the victim was walking towards the vehicle two other men got out of it and told him to "drop what you got."  One of the men displayed a handgun.  When the victim started putting his hand in his pocket one of the men struck him in the face.  The victim heard a loud pop and believes the handgun discharged.  The victim ran and the suspects fled the area in a vehicle. 
The victim called the police and provided a description of the vehicle.  Officers responding to the robbery located the vehicle and stopped it in the 900 block of Bay Ridge Road. Inside the vehicle were the three suspects who were identified by the victim.  Officers located a handgun and a handgun magazine in the 900 block of Edgewood Road.  Detectives continued the investigation and recovered over 100 grams of marijuana, a digital scale, plastic bags for packaging CDS, and over $1,100 in fraudulent currency from the suspect's vehicle.
Adir and Damir Mahmutagic were charged with eleven criminal counts, including armed robbery, robbery, use of a firearm in a felony or violent crime, and possession of marijuana.  Both are being held at the Jennifer Road Detention Center on $500,000 bond.  Matthew Colon Mejias was charged as an adult with thirteen criminal counts and is being held without bond.  Anyone with information about this incident is asked to contact Detective Joshua Liebross at 410-260-3439 or[email protected].  
[do action="blackwall-hitch"/]
Category: Crime News, NEWS