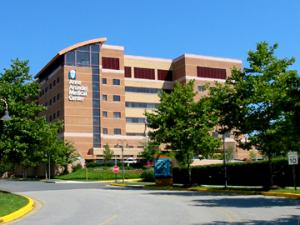 Anne Arundel Medical Group (AAMG) has opened its new Diabetes and Endocrine Specialists practice.  The goal of the practice is to create a 'medical home' to improve the health of the local diabetic population as well as provide management and treatment of endocrine disorders. The new practice is located in the Wayson Pavilion on the campus of Anne Arundel Medical Center (AAMC), and is part of AAMC's Diabetes and Endocrinology Program.
The clinical experts of AAMG Diabetes and Endocrine Specialists support patients and primary care providers in the management and treatment of diabetes and the full spectrum of endocrine disorders. They will provide patients with individual counseling, education classes and access to support groups.
"Diabetes is an increasingly common health problem in our population and there remains a great need to get the right patients in the right care arena at the right time," says Dr. Barbara Onumah, MD, medical director of the Diabetes and Endocrinology Program. "This practice will partner with community physicians, local health authorities, local Hispanic leaders and community health centers to address disparities in care, and engage patients in learning about and managing their disease before it gets to a chronic crisis level."
Nearly 26 million Americans have diabetes, and 79 million have been diagnosed with pre-diabetes.  Anne Arundel County outranks the national and state number of deaths due to diabetes.
For more information about AAMG Diabetes and Endocrine Specialists visit www.myAAMG.org, look under "Specialists."
 [do action="blackwall-hitch"/]
Category: Local News, NEWS