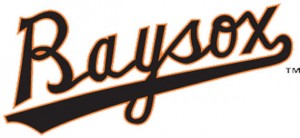 The series opener against the New Britain Rock Cats didn't go as the Baysox had hoped Tuesday as they were handed their worst loss of the season.  After a two and a half hour rain delay to begin the game, New Britain dismantled the Baysox by a score of 13-3. 
Things looked promising after Bowie struck quickly in the second inning with a lead-off double from Trey Mancini, who scored after New Britain shortstop, Trevor Story, couldn't field a ground ball from Mike Yastrzemski to make the score 1-0 
The Rock Cats broke the game open in the third inning against Baysox starter Tim Berry with three singles in a row to lead off the inning. Two runs were plated on a double from Story and another Rock Cats' run scored when Tom Murphy reached on a fielder's choice. In the following at-bat, Noel Cuevas hit a bunt single and Tim Berry threw wide of first base allowing the runner on second to score on the throwing error, leaving men on first and third.  Jeremy Barfield and Jordan Ribera then hit RBI doubles to bring in two more runs and that was it for Berry. The Baysox starter lasted just 2.2 innings, the second consecutive start in which he hasn't made it through three innings.  Berry was charged with eight runs on eight hits with no walks and four strike outs.  Marcel Prado came in to replace Berry and gave up a two run homer to Pat Valaika, giving the Rock Cats a 9-1 lead. 
The Baysox earned a run back in the fifth after a single from Drew Dosch and RBI double from David Freitas to make the score 9-2.
After Prado settled down, the Baysox bullpen threw four scoreless innings, led by efforts from Gene Escat and Kenn Kasparek.  Dennis Torres came on for relief in the eighth and the Rock Cats took advantage.  New Britain loaded the bases with back-to-back singles and a hit batter, followed by a single from Noel Cuevas to drive in a run.  Will Swanner singled to right field to bring in another run and an error by Yastrzemski in right field allowed two more runs to score on the play. The Rock Cats plated a total of four runs in the eighth to give them a 13-2 lead. 
Brandon Snyder hit his fifth homer of the year in the bottom of the eighth inning to add the last run of the game and make the final score 13-3. 
Baysox Baseball – We'll Knock Your 'Sox Off. The Baysox 2015 season, their 23rd as the class Double-A Affiliate of the Baltimore Orioles, is underway at Prince George's Stadium. Come see some of the top Orioles prospects play here first. To keep up with Baysox news during the season, visit baysox.com.
[do action="blackwall-hitch"/]