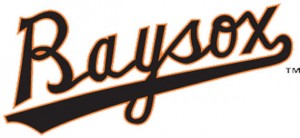 Baysox first baseman Trey Mancini homered and drove in three runs as the Baysox rallied from a pair of one-run deficits to beat Portland 6-3 Sunday afternoon. With the win, the Baysox took the second and final series of the season and won 5 out of 6 against the Sea Dogs. 
The game began as a home run derby for Portland as all three of their runs were scored on solo homers – their first three hits of the game. After hitting the game-winning home run in extra innings last night, Dave Sappelt got things started with a solo home run in the top of the second inning. Oscar Tejeda hit the second homer of the day for the Sea Dogs in the fourth inning to put Portland up 2-0 on the Baysox.
Bowie began their comeback in the bottom of the fourth inning after Ozzie Martinez led off with a double and Rossmel Perez hit his first home run of the season to tie the game 2-2.
Portland hit their final home run of the game in the fifth inning, this time by first baseman David Chester to give the Sea Dogs a 3-2 lead.
The Baysox took the lead for good in the sixth inning after Portland starter Justin Haley (1-8, 5.98) walked Brandon Snyder to lead off the inning.  Simon Mercedes (1-2, 3.60) came in to replace Haley after the walk and Mancini hit the fifth home run of the game to give the Baysox a 4-3 lead. 
Bowie added a pair of insurance runs in the eighth inning. Ozzie Martinez singled and was brought home on a double from Brandon Snyder, who moved to third on the throw home and was knocked in by Mancini on a sacrifice fly.  Mancini's third RBI of the day gave the Baysox a 6-3 lead and the eventual win. 
Baysox starter Terry Doyle threw six innings and allowed three runs on five hits while striking out four and walking one for his team-leading sixth win of the season. Portland's Mercedes took the loss in the game and Ashur Tolliver (1-0, 3.00) and Andrew Triggs (0-2, 0.93) threw three scoreless innings of relief for the Baysox to close the game. Triggs earned his second save of the season after striking out the side in the top of the ninth.   
The Baysox are off tomorrow but head to New Britain on Tuesday to open up a three game set. This will be the Baysox fifth consecutive series against an Eastern division opponent. 
Baysox Baseball – We'll Knock Your 'Sox Off. The Baysox 2015 season, their 23rd as the class Double-A Affiliate of the Baltimore Orioles, is underway at Prince George's Stadium. Come see some of the top Orioles prospects play here first. To keep up with Baysox news during the season, visit baysox.com.
[do action="blackwall-hitch"/]
Category: LIFE IN THE AREA, OPINION, Sports