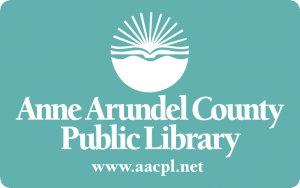 As May closed out Older Americans Month, the Anne Arundel County Public Library (AACPL) is reminding county residents about a special free service that can benefit homebound customers.
AACPL's Library By Mail program allows county residents who are homebound due to illness, injury or disability to receive library materials via US Mail. The requested books, audio books, CDs, and DVDs are sent in a protective pouch, which also includes a pre-paid postage label to return the items.
"I lead a very homebound life because of my loss of vision and I could never go to a library," said Library By Mail customer Marie Yearwood. "To have the books sent to me is wonderful," she added.
"Often the homebound don't have much outside stimulation and Library By Mail enriches their lives. It makes a huge difference in their quality of life," said Librarian Susan Herron
To apply for the free service, county residents should call the Glen Burnie Regional Library at 410-222-6270, or email the Library By Mail staff at [email protected]. Library workers will explain the service, answer questions and mail the application form which must be completed by a medical professional and returned to the library. Library By Mail staff will then contact the customer to determine their needs and interests. Library material will be mailed within a few weeks, or staff will suggest appropriate free services available through the Maryland State Library for the Blind and Physically Handicapped.
AACPL have created a short video featuring actual Library By Mail customers discussing why they enjoy the program and receiving items. To see the clip, visit the AACPL YouTube channel at https://youtu.be/n0wJaQXEkH0. 
[do action="blackwall-hitch"/]
Category: Crime News, LIFE IN THE AREA, Local News, NEWS, Post To FB