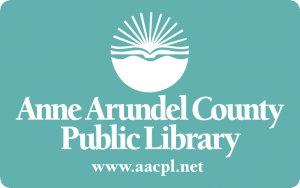 All adult Anne Arundel County Public Library (AACPL) cardholders are invited participate in a special travel-themed photo contest, Have Library Card, Will Travel, from June 1 to August 15.
The grand prize will be a Chesapeake Bay Watermark Cruise for two. The second place prize will be a $25 gift certificate to Homestead Gardens.
Entrants must take photographs of themselves holding their AACPL cards on their summer vacations. To submit an entry, each participant must post their picture to www.facebook.com/aacpl or tag the photo #aacpl on Twitter or Instagram. AACPL may share entries on its Facebook page.
One grand prize winner and one second place winner will be chosen in a random drawing. Advanced Reader Copy (ARC) book prizes will also be awarded in the following categories:
most exotic

most literary

most creative

most "Maryland"

farthest from Anne Arundel County
Winners will be contacted through social media and must be able to pick up their prize at an Anne Arundel County Public Library location. Submission deadline is August 15, 2015 at 5 p.m
[do action="blackwall-hitch"/]