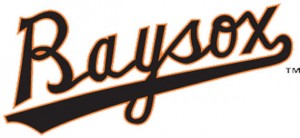 The Baysox saw their five-game winning streak come to a halt Tuesday night in a 5-2 defeat in Akron. Bowie left nine men on-base in the series opening defeat.
The Baysox got out to a fourth inning lead as they loaded the bases with one down. CF Garabez Rosa then lifted a sacrifice fly to deep center field to score 1B Trey Mancini and Bowie was atop 1-0. The Baysox had a chance for more early as they left six men aboard in the first five inning's before Akron's rally.
In the bottom of the fifth inning, Akron got to Baysox starter Tim Berry. Berry had retired nine of ten batters entering the frame. After a leadoff single from RF Jordan Smith, 1B Joe Sever doubled on a fly ball down the left field line. After a walk loaded the bases, Akron used consecutive groundball outs to bring home runs. LF Anthony Gallas later singled home a third run.
Sever came back to hurt Bowie again in the sixth inning. He hit his first Eastern League home run in his third game with Akron with a solo home run to right-center field. Akron led 5-1.
Bowie would get a run with two down in the ninth inning. After a one-out Tucker Nathans double, 2B Corban Joseph singled him home for the game's final tally.
The Baysox continue a four-game series in Akron with RHP Parker Bridwell on the hill. Coverage will begin 20-minutes prior on 1430wnav.com and the Tune-In Radio App by searching Bowie Baysox.
Bowie returns home for a Fireworks Extravaganza on Saturday, July 4th as the Erie SeaWolves come to Prince George's Stadium. Be a part of the best Fireworks Show of the Season! Get tickets via phone at 301-805-6000 or online at baysox.com.
[do action="blackwall-hitch"/]
Category: LIFE IN THE AREA, OPINION, Sports