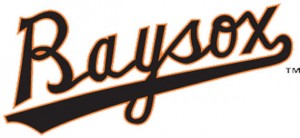 RHP Terry Doyle worked a complete game seven-hit shutout and the Baysox swept a three-game series in Portland with a 5-0 win on Sunday afternoon in Portland. Doyle was dynamic finishing off an incredible road trip for the Baysox atop the hill.
Bowie pitching in the six-game road trip allowed seven runs. Portland did not get a runner around after the first inning on Friday night. The Sea Dogs failed to score in the final 26 innings of the series. The complete game shutout was the first for a Baysox starter since current Orioles pitcher Tommy Hunter did so on August 27, 2012 against Erie.
Bowie got Doyle the lead in the second inning. 1B Trey Mancini hit his first Eastern League Home Run over the Maine Monster in left field on the first pitch of the frame. The Baysox added a run on an RBI-double from C Austin Wynns.
In the fifth inning, Bowie doubled their advantage. CF Glynn Davis led off the inning with a double and scored on a home run from LF Mike Yastrzemski. The drive to right field was the second of the year for Yastrzemski. It was 4-0 Bowie.  
After a day off, Bowie returns home for Dollar Dog Night Tuesday, June 9th at 6:35 p.m. against the Binghamton Mets. The Baysox will send RHP Elih Villanueva to the mound for the series opener.
Get your tickets over the phone at 301-805-6000 or online at baysox.com.
[do action="blackwall-hitch"/]