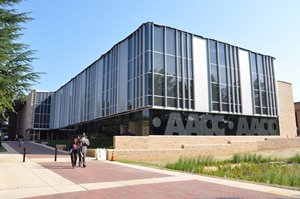 All artists in the community are invited to exhibit their art in an open all-media exhibit, "Heliotrope Bouquet 17," from June 8 to July 10, at the John A. Cade Center for Fine Arts Gallery at Anne Arundel Community College. There is no juror for this show and no entry fee.
This year marks the 17th year for the annual community show, which is open to all aged 18 and above. All work entered will be displayed.
Community members may bring up to two artworks which have not been shown previously at the Cade Fine Arts Gallery between 9 a.m. and 4 p.m. on Monday or Tuesday, June 1 or 2, to the gallery.  Artwork should be brought ready for display and may be matted and framed, or not. Unmatted artwork will be pinned to the wall. The gallery will provide pedestals for sculpture.
Work in the show should be picked up from 9 a.m. to 4 p.m. July 13-15.
For information, visit http://www.aacc.edu/cadegallery/communityshow.cfm or contact Lindsay McCulloch, gallery director, at [email protected].
Gallery hours are 9 a.m. – 4 p.m. weekdays and 6-9 p.m. Wednesdays. The Cade Center for Fine Arts Gallery is at the Arnold campus, five miles north of Annapolis on West Campus Drive, just off Route 2.
[do action="blackwall-hitch"/]
Category: Events, LIFE IN THE AREA, NEWS, OPINION, Post To FB