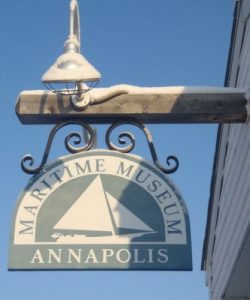 For the first time the Annapolis Watercolor Club and the Annapolis Arts Alliance will present a combined show at the Annapolis Maritime Museum from June 25 to July 19.  A joint reception will be held on Sunday June 28 from 3 to 5 p.m.  The Museum is open to the public,Thursday through Sunday, from 11a.m. to 3 p.m.  The show will feature Watercolor paintings,  Oil, Acrylic, Pastel, Mixed media as well as Photography with a Maritime Maryland theme.  For more information, see http://www.amaritime.org/contact/directions-hours.
Chesapeake Treasures" Exhibit at Annapolis Maritime Museum – August 20 through September 12; Reception August 23, 3-5 PM.
This exhibit will display over 50 paintings from the Annapolis Watercolor Club's "Chesapeake Treasures" show in a perfect waterfront setting at the Annapolis Maritime Museum.  The juried show includes artwork from AWC members that illustrate the culture and treasures of the Chesapeake area.  The opening reception is Sunday, August 23 from 3 to 5 PM.   Visit http://www.annapoliswatercolorclub.org/ or http://www.amaritime.org/ for more information.
[do action="blackwall-hitch"/]
Category: Crime News, Events, LIFE IN THE AREA