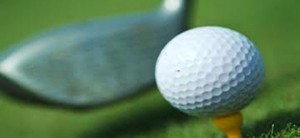 On Thursday, June 18, 2015, The Friends of The Light House will host the 12th Annual Golf Tournament at Renditions Golf Course in Davidsonville, MD.  All proceeds from the event will benefit The Light House: A Homeless Prevention Support Center in Annapolis, MD.
The golf tournament will begin with a shotgun start at 8:00 AM.  New or beginner golfers are invited to attend our Sip & Swing, occurring simultaneously with the golf tournament.  The Sip & Swing is a two hour golf clinic taught by LPGA Class A Teaching Professional, Marian Geist.  Following the tournament and Sip & Swing, a luncheon will be served and prizes will be awarded.  
Tickets can be purchased online at The Friends of The Light House web site at www.friendslhs.org.  Individual golf tournament tickets are $150 each, or $600 for a foursome.  Tickets to the Sip & Swing golf clinic are $150 per person.  Advance reservations are required, as space is limited.  Sponsorships are available.
For more information, please contact Kristin Mrotek, Events Coordinator for The Friends of The Light House at 443-569-4209 or [email protected].
[do action="blackwall-hitch"/]