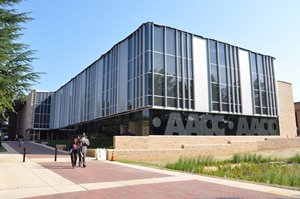 Artworks by current and former art students at Anne Arundel Community College will be showcased May 20-July 5, in a special, off-site exhibit in the Galleries at Quiet Waters Park off Hillsmere Road in Annapolis.
"Drawn from AACC: Visual Journeys" is curated by Donna T. Hepner, associate professor of visual arts at AACC, and silver-and-gold-leaf artist Janet Fry Rogers. Lucinda D. Edinberg, art educator for the Mitchell Gallery at St. John's College, is the exhibit's award judge.
Awards will be announced at a free reception from 2 to 4 p.m. Sunday, May 31, at the Galleries. The reception is open to the public to allow them to meet the artists, curators and judge. Artists in the exhibit include Corey Paul Adams, Joan Bell, Kate Downes, Jonathan James, Mark Peña, Rochelle Ramsay and Anthony Rosado.
For information about the exhibit, visit http://www.aacc.edu/visualarts/newsevents.cfm or contact Hepner at [email protected] or 410-77-7454. For information about AACC's visual arts program, visit http://www.aacc.edu/visualarts.
[do action="blackwall-hitch"/]
Category: Events, LIFE IN THE AREA, NEWS, OPINION