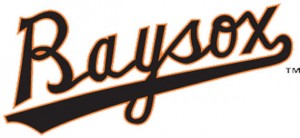 Starting pitcher Terry Doyle threw seven one-run innings for the Baysox Thursday as the team bested Erie 6-1 to win the three-game series. After a series of injuries left the Baysox with 23 active players for Thursday's game, the season-high long outing from Doyle was exactly what the Baysox pitching staff needed. 
Making his second MLB rehab start with the Baysox, Orioles catcher Matt Wieters went 0-for-5 with an RBI. Erie did not attempt to steal any bases against the Big League backstop.
The Baysox struck quickly in the second inning against Erie starter Josh Turley. Sean Halton reached on a fielding error by third baseman Wade Gaynor and Garabez Rosa hit his first home run of the year to give the Baysox a 2-0 lead. 
Erie bit into the Baysox lead in the fourth inning against Doyle.  With two outs, Jason Krizan reached base on a fielding error by second baseman Rosa. Curt Powell, batting for Erie's Dean Green who was ejected in the second inning, singled to right field followed by a James Robbins single to right field to score Krizan and give Erie their only run of the night. 
The Baysox added some insurance runs in the bottom of the eighth inning against Erie reliever Joe Mantiply. The Baysox began their surge after Quincy Latimore walked, and was then moved to second with a single from Jason Esposito. Mantiply then walked Ozzie Martinez to load the bases with one out, and the top of the Baysox order took advantage. Glynn Davis and Mike Yastrzemski hit back-to-back singles to bring in a pair of runs and give the Baysox a 4-1 lead. Wieters then grounded into a fielder's choice to score Martinez and force Yastrzemski out at second.  As Erie tried to turn the double play, SeaWolves second baseman Jason Krizan threw the ball wide of first base, allowing a second run to score and giving the Baysox a 6-1 lead.
Doyle (3-1, 3.24) pitched 7.0 innings in his best start of the year giving up only three hits and the one run in the fourth, which was unearned, while striking out six batters.  Mychal Givens (2-1, 1.27) came on to pitch for Bowie in the eighth and threw two scoreless innings, allowing only one hit and fanning four batters.  
The Baysox kick off their series against the Harrisburg Senators tomorrow evening at 6:35 p.m. at Prince George's Stadium.  Opening Day starter Tim Berry (0-4, 7.66) takes the mound for the Baysox.
Baysox Baseball – We'll Knock Your 'Sox Off. The Baysox 2015 season, their 23rd as the class Double-A Affiliate of the Baltimore Orioles, is underway at Prince George's Stadium. Come see some of the top Orioles prospects play here first. To keep up with Baysox news during the season, visit baysox.com.
[do action="blackwall-hitch"/]
Category: LIFE IN THE AREA, OPINION, Sports