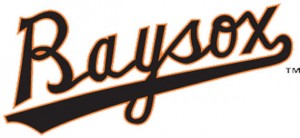 The Baysox fell behind early and could not muster a comeback as they dropped the Memorial Day game in Richmond 6-1. For Bowie, it was the 11th and final game played in 2015 at The Diamond in Richmond – where the Baysox opened the season.
Bowie starter Jarrett Miller had a tough Eastern League debut. He minimized the damage early, working out of jams in the first and second innings to trail 1-0 through two innings. In the third, Richmond struck. Richmond SS Rando Moreno singled and after a hit by pitch and a walk, a wild pitch brought him home. Later in that at-bat Ricky Oropesa lifted a three-run home run to right field and Richmond led 5-0.
The Baysox would tally their run in the fourth inning. CF Glynn Davis hit a solo home run to left field, his second of the year, to make it 5-1.
But that would be all for the Baysox offensively. Bowie did advance a runner into scoring position in three of the final four innings but they failed to score.
The Baysox finished their road trip with a 3-4 record. Bowie scored 16 runs in their seven games away from home. Ashur Tolliver, Gene Escat, Kenn Kasparek and Ben Rowan combined to allow just one run in 4 and 1/3 innings out of the pen. With the loss Bowie is back to .500 at 22-22. The Baysox play 20 of their next 29 games at home.
The Baysox return home Tuesday, May 26th at 6:35 p.m. opening a three-game series with the Erie SeaWolves and a six-game homestand at Prince George's Stadium. Orioles catcher Matt Wieters is scheduled to play for the Baysox with RHP Dylan Bundy getting the start. Get your tickets over the phone at 301-805-6000or online at baysox.com.
[do action="blackwall-hitch"/]