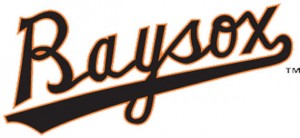 Baysox C David Freitas was 3-for-4 with a home run and three driven in but it was not enough as Richmond took the series opener 5-4 Friday night.
The ballgame was a back and forth affair. Bowie grabbed the lead early when Freitas singled home two runs with two down in the first inning. The Baysox led again in the third inning when a mishandled groundball to third base off the bat of RF Quincy Latimore made it 3-2 Baysox.
But the fifth inning would turn the tide off the game. The Baysox loaded the bases with one man out but DH Chris O'Brien grounded into a double play to end the inning. Richmond turned four double plays in the game.
Richmond then went to work as four of the first five Flying Squirrels batters registered hits in a three-run rally. An RBI-double by 1B Ricky Oropesa gave Richmond the lead. It was 5-3 to the sixth inning.
That is where Freitas gave Bowie a spark again. His solo home run to left field near the line made it 5-4. The home run was his second of the season in nine games with the club.
Bowie could bot score though against the Richmond pen over four innings to close the game. CF Glynn Davis had a big night going 3-for-5 with a run scored. Relievers Kenn Kasparek and Ben Rowan each worked scoreless outings to keep Bowie within 5-4. Richmond has now won six of the last eight games against Bowie.
The Baysox will have RHP Terry Doyle on the hill Saturday, May 23rd at 6:05 p.m. for the second game of the four game series. Coverage will begin 20-minutes prior to first pitch on 1430wnav.com and via the Tune-In Radio App by searching Bowie Baysox.
The Baysox return home Tuesday, May 26th at 6:35 p.m. opening a three-game series with the Erie SeaWolves and a six-game homestand at Prince George's Stadium. Orioles catcher Matt Wieters is scheduled to play for the Baysox. Get your tickets over the phone at 301-805-6000 or online at baysox.com.
[do action="blackwall-hitch"/]
Category: LIFE IN THE AREA, OPINION, Sports