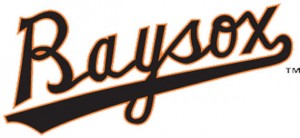 The Baysox trio of Dylan Bundy, Terry Doyle and Mychal Givens held Richmond's bats at bay as the Baysox salvaged a game of their series 2-0 at The Diamond Sunday afternoon. The Flying Squirrels were held to four hits.
Bundy worked three innings, allowing two hits and no runs while throwing a season-high 65 pitches. Bundy got out of a jam in the third inning when Bowie (18-12) got a double play on a fly ball to left field to end the inning. Runners were at second and third when the line drive caught in left caught runner Kelby Tomlinson by surprise. He was doubled off by Baysox LF Mike Yastrzemski.
Bowie took the lead in the fifth inning. 3B Jason Esposito hit a two-strike pitch well out to left field. The solo home run was his second of the year giving Bowie a 1-0 lead.
An inning later DH Chris O'Brien came through again. The clutch-hitting O'Brien lined a two-out RBI-double to right field to put Bowie on top 2-0.
The Keys were then handed to the Baysox deep bullpen. RHP Terry Doyle (2-0) cruised through four shutout innings earning the win. Givens struck out three batters in two scoreless innings for his fifth save.
Bowie will now head to Altoona, PA for the second leg of their six-game road trip. LHP Tim Berry starts Monday, May 11th at 6:00 p.m. for Bowie. Coverage will begin 20-minutes prior to first pitch on 1430wnav.com and via the Tune-In Radio App by searching Bowie Baysox.
The Baysox return home Thursday, May 14th at 6:35 p.m. for the first of four games with Richmond. Fireworks follow the May 15th and 16th games. Get your tickets over the phone at 301-805-6000 or online at baysox.com.
[do action="blackwall-hitch"/]