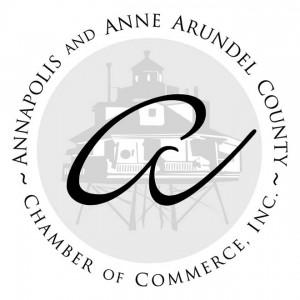 In today's workforce, you'll find Baby Boomers working alongside Gen X'ers and Millennials, but each generation has been exposed to technology in different ways.  That presents a challenge for today's business owners and managers.
 On April 22nd, The Annapolis and Anne Arundel County Chamber of Commerce (AAACCC) will explore how technology has affected the multigenerational workforce dynamic at an engaging forum being held at Anne Arundel Community College from 8:30-10:30am.
 "Technology is critical in today's workforce and yet we have four generations using it in many different ways," says AAACCC CEO Bob Burdon. "It's important to know how to incorporate the various forms of media utilized by the different generations to create a productive and collaborative work environment."
Dean David W. Andrews, Ph.D., School of Education at The Johns Hopkins University, will serve as keynote speaker for this forum titled: "Allies or Adversaries?  The Future of the Multigenerational Workplace Unveiled." 
"Dean Andrews brings a unique perspective on the academic culture of the millennials and ways in which their technology-driven learning style impacts their work ethic and expectations as they enter the workforce," said Dr. Jane Snider, Chair of the AAACCC Educational Committee and Founder of Heads-Up Consultants.  
Panelists, Nancy Rosenshine, MS, Trainer/Consultant/Coach and Carl Hicks, Ph.D., President, The Growth Group, will bring valuable tools and best practices for understanding, managing and embracing the multigenerational workforce.   CEO's, Managers, and Principals are strongly encouraged to attend to gain insight into changes in leadership, communication and evaluation. 
The forum includes breakfast and an interactive Q&A session allowing attendees the opportunity to have their individual needs addressed.  The cost is $45 per person for Chamber Members, $55 for non-members. 
To register online, please visit www.aaaccc.org or call 410-266-3960
[do action="blackwall-hitch"/]