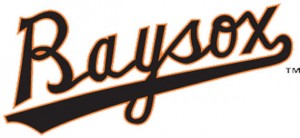 In what began as a tight game, the Baysox home opener quickly unraveled into a 7-3 loss. The Baysox walked nine batters and left 12 men on base as they dropped the first of a four game set against Erie. 
Parker Bridwell pitched five innings for Bowie in his second start of the season. Bridwell allowed his only run on back-to-back doubles from Erie's second baseman Harold Castro and left fielder Wynton Bernard in the second inning.  
The Baysox answered in the third after Jason Esposito reached first on a throwing error by Seawolves third baseman Corey Jones. Right fielder Mike Yastrzemski followed with a single, but was forced out at second base after Derrick Gibson grounded out. With Esposito on third base and Gibson on first, Quincy Latimore walked loading the bases. Sean Halton then hit a long sacrifice fly to left, scoring Esposito and moving Gibson to third.  Mike McDade picked up an RBI after a single to center field and the Baysox took the lead 2-1.   
After five innings, Matt Hobgood replaced Bridwell who threw 93 pitched and walked the first two batters. After a sac bunt moved the runners, a ground out from Bernard scored Erie's second run.  Brendan Harris followed with a single, scoring the go-ahead run and Erie never looked back.
Hobgood was replaced by Kenn Kasparek for the seventh inning.  Kasparek gave up two runs after allowing a leadoff single from Dean Green, followed by a double from Jeff McVaney.  With no outs first baseman James Robbins hit what appeared to be a routine sacrifice fly to center fielder Glynn Davis, but Davis was charged with a fielding error after he dropped the ball, scoring Green and McVaney. 
The Seawolves scored again in the top of the eighth to take a 6-2 lead over the Baysox. Right-handed reliever Ben Rowen replaced Kasparek in the top of the ninth and surrendered a solo homer to Erie's Austin Green that put the nail in the coffin by giving the SeaWolves a 7-2 lead. 
The Baysox finished off the game on a high note with a run from catcher Chris O'Brien after he tripled to right field.  Ozzie Martinez knocked O'Brien in for the last run of the game, picking up his first RBI of the season and making the final score 7-3. 
The Baysox fall to 4-4 on the season and will try to tie the series Friday night at 6:35 p.m.  RHP Branden Kline will start for the Baysox looking for his second win of the season.  
Baysox Baseball – We'll Knock Your 'Sox Off. The Baysox 2015 season, their 23rd as the class Double-A Affiliate of the Baltimore Orioles, is underway at Prince George's Stadium. Come see some of the top Orioles prospects play here first. To keep up with Baysox news during the season, visit www.baysox.com.
[do action="blackwall-hitch"/]