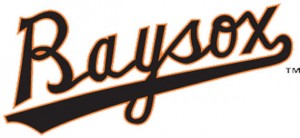 Sean Halton doubled home a run in his first at-bat as a part of a big afternoon as the Baysox right-fielder went 3-for-3 with two RBI's in an 8-2 Baysox win. The victory was Bowie's tenth of the year as they will try to sweep Erie on Wednesday afternoon.
With the game tied at 1-apiece in the fourth inning, Halton singled to lead off the frame. He then went from first to third base on a single to right field by DH Chris O'Brien. Halton would score a batter later on a fielder's choice groundout by Jason Esposito. Bowie led 2-1.
The Baysox then scored three times in the fifth inning. SS Ozzie Martinex walked, LF Mike Yastrzemski singled to left and a slow groundball double with the infield playing for the bunt from CF Glynn Davis adfvanced the lead to 3-1. Two batters later after a groundout and a sacrifice fly, it was 5-1 Bowie.
On the hill the Baysox got a strong effort from Branden Kline (2-1), who battled through a 30-pitch first inning to get through five innings of work. Mychal Givens then shut the door with three dominant innings striking out six batters. RHP Kenn Kasparek worked a scoreless ninth inning striking out the side to finish the game.
The Baysox 15-hit total was their highest in a nine-inning game. O'Brien's two-hit effort extended his tea-high hit streak to eight games. 1B Brandon Snyder returned to the Baysox lineup for the first time since 2009. Snyder was 0-for-5 in his return to the Orioles organization.
The Baysox look for a sweep and a winning record on their road trip Wednesday afternoon with a 12:05 p.m. start in Erie. RHP Dylan Bundy gets the starting nod. Listen on 1430wnav.com or via the Tune-In Radio Free Application. Erie has lost six in a row entering the series.
Bowie returns home for a weekend series with the Washington Nationals Affiliate the Harrisburg Senators starting Friday, May 1st at 6:35 p.m. Get your tickets over the phone at 301-805-6000 or online at baysox.com.
[do action="blackwall-hitch"/]