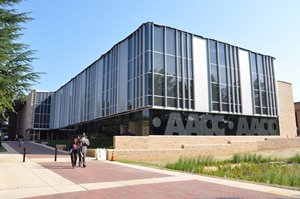 You hear the news. It's happened again. Someone with a mental illness has committed a violent act and families' lives are changed forever. To discuss how to identify those at risk and proven ways to reduce the likelihood of these tragic events, Anne Arundel Community College has gathered experts in public safety, psychology, mental illness and criminal justice for a daylong conference, "Crime, Violence and Mental Illness" on May 28 on the Arnold campus, 101 College Parkway.
The conference, sponsored by the college's Homeland Security and Criminal Justice Institute, is aimed at educators, health and mental health professionals, social workers, public safety officers, first responders, attorneys and criminal justice workers. To register, visit http://www.aacc.edu/conferences/mentalillness.cfm.
Keynote speaker Philip J. Leaf, Ph.D., will be the culminating speaker at 2 p.m., with a reception afterward. Leaf is director of the Center for the Prevention of Youth Violence and Center for Adolescent Health and a professor in the department of mental health at the Johns Hopkins Bloomberg School of Public Health. He has conducted extensive epidemiologic and services research on mental disorders, substance abuse and violence prevention.
Participants may choose from numerous workshops during two 75-minute sessions. The first sessions cover topics dealing with understanding mental illness and its impact on violent, criminal behavior. The second sessions include discussions on proven practices to integrate mental health services and the criminal justice system.
Conference partners include the Maryland Department of Juvenile Services, the Maryland Department of Health and Mental Hygiene and AACC's School of Health Sciences. The $95 fee includes a continental breakfast, lunch and an afternoon reception. Continuing education units are available for social workers. For questions about the event, call 410-777-2790.
[do action="blackwall-hitch"/]
Category: Events, LIFE IN THE AREA, Local News, NEWS, OPINION, Post To FB