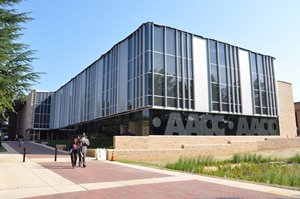 Anne Arundel Community College is challenging its students in two business competitions this spring, and the public is invited to see who does the best job.
The Big Idea Elevator Pitch Competition pits the top 12 finalists against each other to see who best explains their idea for a new product, service or business in two minutes or less. The competition takes place at 9 a.m. April 16, in the Florestano Building Room 101 on the Arnold campus, 101 College Parkway. The Big Idea competition is sponsored by A.J. Properties and 1st Mariner Bank. See http://www.aacc.edu/esi/bigidea.cfm for more information about the contest. If the judges decide an idea has value, the presenter could receive a scholarship worth up to $750.
The 12th annual Business Plan Competition, sponsored by Capital One Bank, takes place Friday, May 1, from 9 a.m. to noon in the Careers Center classroom building (CRSC) Room 200. Up to five finalists will present business plans for their business before judges, replicating a process entrepreneurs for new startups undergo in making presentations before banks, other investors or government agencies. All contestants – or teams – are enrolled in at least one credit or noncredit course during this academic year. Winners receive free space in AACC's Student Business Incubator, the Hatchery, as well as earn financial prizes. For more information about the competition, visit https://www.aacc.edu/esi/businessplan.cfm
For additional questions, contact Steve Berry, AACC instructional specialist for engaged learning, at [email protected].
[do action="blackwall-hitch"/]
Category: Events, LIFE IN THE AREA, NEWS, OPINION, Post To FB