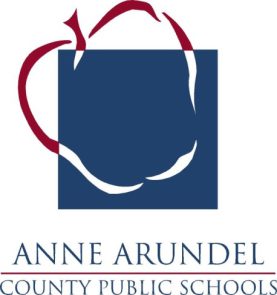 Anne Arundel Medical Center (AAMC) and E.W. Print and Design were named Business Partners of the Year by the Annapolis and Anne Arundel County Chamber of Commerce (AAACCC) and Anne Arundel County Public Schools (AACPS) at Wednesday night's 29th Annual Excellence in Education Awards.
Each year, businesses across the county are nominated by AACPS for their commitment to education and for providing quality mentorship programs.  Nominees are judged on originality, implementation, integration, sustainability and their impact on student achievement.
 AAMC received the award for the organization with more than 50 employees for its work with Glen Burnie High School's BioMedical Allied Health program.  They provide job shadowing, which includes hosting 75-100 freshmen in Annapolis for two days.  AAMC also contributes approximately 135 hours to each student who interns between their Junior and Senior year.  This acclaimed program readies students for both the healthcare workforce and future studies towards a healthcare degree.
 E.W. Design and Consulting won the award for organizations with fewer than 50 employees for its work with Southern High School.  E. W. Design's Founding owner, Wes Stinchcomb was acknowledged for his loyal partnership to Southern High School which included writing curricula alongside teachers to bring real-world into the classroom through project based learning and guest speaking opportunities.
"These two businesses are role models for other companies who want to become more actively engaged in helping our educators bring real life experiences into the classroom," said Bob Burdon, CEO, AAACCC.  "They are leaders in supporting our public education system that is preparing our future workforce."
This year's Excellence In Education event also recognized 50 public and private teachers from schools across the county and named Jennie Merrill, a fifth-grade teacher at Severna Park Elementary School, the 2014-2015 Anne Arundel County Public Schools Teacher of the Year; and Catherine Klase-Markey, a social studies teacher at Archbishop Spalding High School, the 2014-2015 Independent Schools Teacher of the Year.
[do action="blackwall-hitch"/]