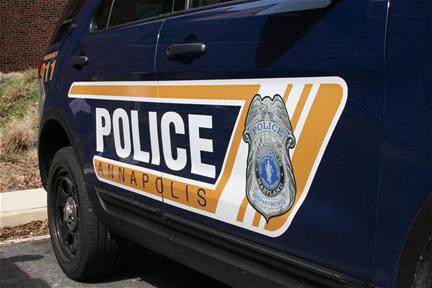 Following the success of the first Conversation about Policing, the Community and Relationships in Annapolis, Annapolis Police Chief Michael Pristoop announces the next open conversation will be held at Eastport United Methodist Church, located at 926 Bay Ridge Avenue, on Tuesday, March 10th at 6:30 p.m.
The first conversation was held at the First Baptist Church of Annapolis on September 2, 2014.  During that meeting, members of the community, elected and religious leaders, and Chief Pristoop discussed local and national concerns about police interactions with the communities they serve.
The Reverend Michelle Thorne Mejia and Police Chief Michael Pristoop invite you to attend this open conversation to further the relationship between the community and the Annapolis Police Department.  Chief Pristoop will make a brief presentation which will be followed by comments and questions. 
Members of the community are urged to attend and give voice to their questions and concerns.  We hope you'll stay after the meeting to have one-on-one conversations.  The next community conversation is expected to be held in the Parole area of Annapolis.
[do action="blackwall-hitch"/]
Category: Crime News, Events, LIFE IN THE AREA, NEWS, Post To FB