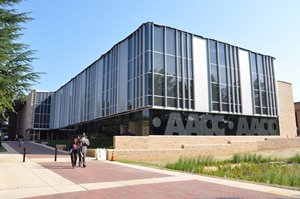 The Anne Arundel Community College Board of Trustees recently passed a revised Tobacco and Smoking policy that bans the use of tobacco and tobacco substitute products as of July 1, 2015.
The policy applies to all faculty, staff, students, contractors, vendors and visitors to any AACC current or future location. Included in the ban are all forms of tobacco, tobacco products, smokeless tobacco, tobacco substitutes and tobacco delivery forms, such as e-cigarettes, e-cigars, e-pipes, e-hookah and vape pens.
The policy was changed because students have been requesting a smoke- and tobacco-free campus for some time, and AACC is committed to providing a healthy working and learning environment. AACC also recognizes the increasing scientific evidence that smoking harms not only the smoker but also the person who is exposed to smoke.
Smoking still will be allowed in people's personal vehicles, but the college hopes current smokers will take advantage of free smoking cessation programs as well as other resources to help them overcome the smoking and tobacco habit or addiction.
To see the policy and find links to frequently asked questions and tobacco cessation resources, visit http://www.aacc.edu/smoking.
[do action="blackwall-hitch"/]